ABOUT HEART LOVES ART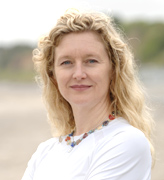 One November these little hearts appeared in my work. These sentimental, light hearted pieces (32 in all) formed over several months, a diary of the importance of gentleness and kindness to the self and others. A quiet expression of the delight and necessity of love in our lives became HEART MATTERS.
My love of sea swimming led to the series WATER.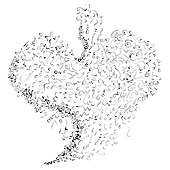 The DRAWING series began with the desire to make a new mark. Simply that. I wanted to be surprised and excited by a new stroke, a new shape, something that would conjure up a freshness that I had not learnt externally. Of course my interest in energy - the way people relate - the shape of intangible things such as emotions, all got mixed up in the ongoing conversation with these marks. There is a language between us that is unheard and that we are not always aware of but impacts on our lives everyday . Feeling. Life is a constant effort to be in harmony with our feelings.
FLOWERS are used to express love, gratitude, sorrow, sadness, sympathy, happiness, surprise, celebration, joy. What I find amazing about flowers is that they never hold back, never half open and are never afraid to give anything other than their total potential. They do not withold a thing. As humans , we struggle with being different, sticking out, making other people feel comfortable by being less than what we could be - the rose never feels that about the daisy!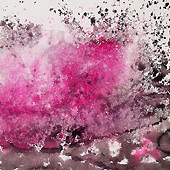 FLOW was a collaboration with visual artists Ciaran McManus and Valerie Joyce, jazz guitarist Mike Nielsen and vocalist Ellen Demos, a cross expression, creating an ambience for the audience to experience a live interpretation of paintings through music and voice...FLOW is a recurring and evolving exhibition..
We wonder at the passage of time, recalibrate our sensitivities, changing or fine tuning our direction. We look at how we are processing time in our physical, emotional and spiritual self. The time we take to see pleasure in the simplest of things, enables us to value the self as a more central theme. It takes time to understand our nature. Life, like LOVE & WEATHER, is in a constant state of change. To accept this change with grace is a sign of our growing and evolving. To love what we do and do what we love becomes the only rational way to live. It is a journey of the heart...my heart loves to paint...
My work has found its way into private collections in the United States, Europe and New Zealand, into television commercials, magazine commercials and film.
If you want to see more work for sale, a list of collectors world wide or a detailed c.v. please contact me